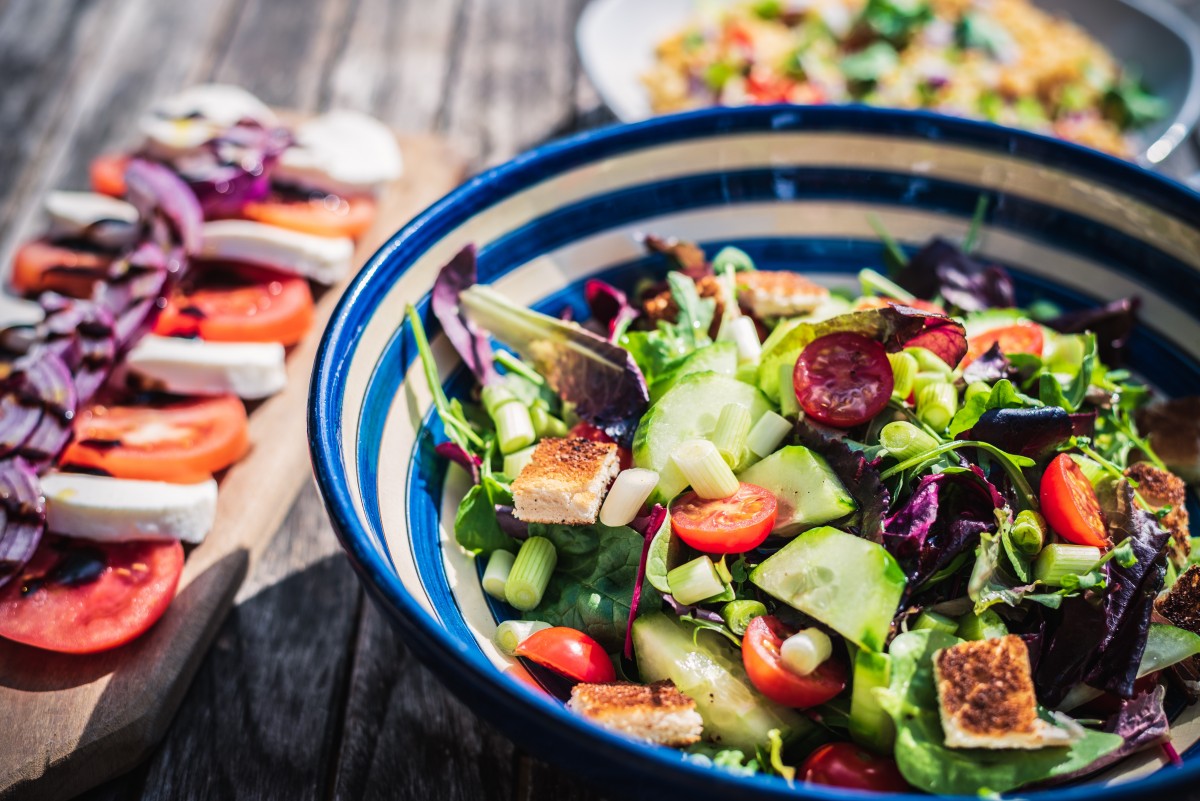 It's 94 degrees today. Needless to say that salads are the way to go! A lovely fruit salad for breakfast, and a green salad for a later lunch- too hot to be very hungry.
Do remember that every color fruit and veggie has a different phytonutrient profile, so be sure to add lots of colors! A simple dressing is a squeeze of lemon and a little olive oil. Top the fruit salad with chopped fresh mint, and the green salad with chopped fresh parsley, or cilantro or basil. That's another way to add nutrients and a wonderful fresh flavor.
Just a side note, that I topped my fruit salad with raw pumpkin seeds, walnuts and almonds for protein. You can add chicken or fish or beans or your favorite protein source to your green salad, if you like.
Enjoy!