About Patty
Patty James M.S., N.C. Nutritionist. Chef. Author.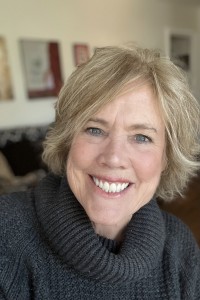 My expertise lies in Nutrition, Culinary Education, and Health, and Wellness Leadership. I am an accomplished and passionate professional with 20 plus years of achievement in nutrition research, culinary education, writing, and program development. I am the founder of a national non-profit to address children's health needs–DirectionFive Health– and the first USDA certified organic cooking school and nutrition center in the U.S. I am an enthusiastic and energetic speaker and coach with a rare talent for engaging and motivating audiences to take positive action regarding health and diet, experienced with on-site research and data collection. I co-authored the popular nutrition cookbook "More Vegetables, Please!" available on Amazon.
I am an inspirational educator and compassionate mentor dedicated to assisting people from all walks of life (especially children and the underserved) in obtaining or maintaining good health through better diet and nutrition. A natural organizer and leader with the practical skills to effect lasting, positive change, I have an outstanding network of resources. My other credentials include M.S. degree in Holistic Nutrition, Natural Chef certification, an advisor for Bauman Wellness, teaching for The Clinton Foundation, serving as senior advisor to The Hypoglycemia Support Foundation, and chair of the Nutrition, Food, and Wellness Member-Led Forum at The Commonwealth Club of San Francisco..
My philosophy is simple: Eating well is not only possible in the busy life you lead, it is essential to living a balanced life. Through the process & pleasure of cooking we recognize the connection of all beings to each other. Food is more nurturing to body & spirit when we are part of the process.
Testimonials
Founder of Neuroscape at UCSF; Co-Founder and Chief Science Advisor at Akili, JAZZ VP and Sensync
April 13, 2020, Patty worked with Adam in the same group
"I am pleased to say that I have worked and been friends with Patty for over a decade. We first met when she booked me as a speaker at the Commonwealth Club. Over the years we have interacted in many ways, from her organizing speaking panels and talks to me serving as a Board member on her non-profit, DirectionFive Health. I have always found Patty to be incredibly professional, efficient and hard working. She is constantly looking to the future and is creative in finding new and innovative ways to make a difference."
Executive Founder at Wellville
April 12, 2020, Esther worked with Patty in different groups
"I just wish everyone would follow Patty's advice - and have access to the healthy food she recommends. Coronavirus would do a lot less damage if we were all healthy. That's why I'm endorsing her: Please pay attention to her work and spread it!"
Professor emeritus of pediatrics, Division of Endocrinology, UCSF
April 9, 2020, Robert worked with Patty in different groups
"Patty knows nutrition, because she knows propaganda when she sees it. Patty is one of the few nutritionists who doesn't believe what she hears. She accesses the science to figure it out for herself. This is why Patty and I became friends, and have stayed friends for more than a decade. Patty is your go-to when you don't know where to go. I trust her implicitly."
Hyper-focused on metabolic health and nutrition. Lifetime of service in human and environmental health. Social change agent, entrepreneur, ecosystem builder, and artist.
May 16, 2017, Wolfram worked with Patty but at different companies
"Patty is an amazing nutrition expert. Her range of expertise and work is remarkable. I have enjoyed collaborating with her and having her as an advisor in a field that is constantly changing. Her communication and technical skills, combined with her ability to engage the public with engaging educational events is impressive. I highly recommend her and appreciate her exceptional leadership in the field of nutrition and health."
"Patty James' extensive dietary knowledge and personal enthusiasm have been a blessing.  Her fast-and-easy cooking tips, geared to my particular health issues, have broken my vicious cycle of fatigue and eating whatever was handy.  She is truly the brightest thing in my kitchen!"
-C.R. of Sebastopol, CA
DIrector at Sunlight, Nutrition, and Health Research Center (SUNARC)
April 20, 2020, Patty worked with William in the same group
"I have known and worked with Patty James since 2007. We served together as co-chairs of the Health and Medicine Member-led Forum (H&M MLF) of the Commonwealth Club of California for 13 years. There are about 14 MLFs and they put on about half of the club's programs each year. The H&M MLF generally hosted about 20 programs per year. As co-chairs, we had the responsibility to invite some speakers and host their programs as well as coordinate the programs hosted by other H&M MLF members. Patty and I were mostly involved with programs on maintaining good health and preventing disease. The speakers were generally recognized experts in their field, sometimes a university professor discussing his or her recent book, sometimes a practicing physician discussing how to stay healthy through diet. Patty consistently ran her programs professionally, handling the introductions and audience questions skillfully. She demonstrated thorough knowledge of optimal diets for good health. She was always pleasant to work with and had the flexibility to adapt to last minute changes and modifications."
Adrea Brier CNHP, JSJ, ICNP, CLC
Cancer Consultant w/Healthier Approaches Life & Health Coach:Individuals,Business,Family. Motivational Speaker,Radio,TV
April 9, 2020, Patty worked with Adrea in the same group
"Patty James is extraordinary, a true professional on so many levels. Her commitment to her work and her clients is at the very core of who she is. She loves what she does and it is obvious when working with her. She shares her extensive knowledge liberally and always seeks to learn more. Patty is a team player and collaborating with her is a pleasure because she will support you at every phase of your project. Importantly, she is honest and thorough. She doesn't have hidden agendas and communicates honestly and opening. Anyone working with Patty is fortunate."
Rodan + Fields Independent Consultant, Japan Certified Independent Rodan Fields Consultant
January 30, 2009, Patty worked with Judy in the same group
"I wish I had two or three pages to fill with my praise of Patty. She and I attended the Bauman College together. Patty excelled and took off. She was born to support and teach. Please do not miss a chance to get to know Patty, you will definitely be pleased that you did. If you have not looked at her website, do so today!"
Financial Advisor Specializing in the Finances of Independent Women; Author, The Happiness Spreadsheet
November 13, 2008, Cathy worked with Patty but at different companies
"I met Patty for the first time in the kitchen of her cooking school in Sebastopol. I was there for a planning meeting for the Commonwealth Club How We Eat series of programs. She made us a delicious and nutritious lunch as we sat and talked and I was impressed with her knowledge and her enthusiasm about healthy eating. Later, I was even more impressed when she spoke to Commonwealth Club members about the importance of eating healthy snacks throughout the day as a way to maintain weight and good health. Her enthusiasm is contagious. She is both a great educator and advocate for keeping your body and mind healthy through proper nutrition."
Owner, President, and CEO at Kehr Construction Inc
August 17, 2011, Patty was a client of Walt's
"Patty was one of the best clients I have had the pleasure of working for. She is a very levelheaded, happy go lucky person with great common sense. I hope to work with her again some time in the future."
Valerie Wathen
Dutton-Goldfield Winery
"Wow, what a meal! Thank you so much for a fantastic evening, from beginning to end. The food was absolutely delicious (I think our guests are all probably still talking about it, and I myself am still dreaming about the
tomato soup), and working with you was a true pleasure. Your organization,
attention to detail, and seamless execution made the event so relaxing for
me, knowing I didn't have to worry about a thing, since it was in your
capable hands.
I will look forward to our next opportunity to use your services again. So
glad that you've shared your obvious passion for food with us!"
-A.L from NYC
Following breast cancer, I sought out Patty James for nutritional counseling
because I was unable to tolerate aromatase inhibitors (to decrease
estrogen). Patty prescribed a happy eating plan for me which made
sense….even to my oncologists.  Her idea was to increase my liver function
so that the rest of my body would excrete both fat and estrogen more
readily.
Patty counseled me so wisely…instead of telling me to "eliminate this or
that", she counseled me to "add this or that".  Of course, she did make me
give up my Sugar-Free Fudgsicles and Diet Dr. Brown's cream soda.
It's been about three months and I have three fantastic results:
I feel fantastic – with noticeably more energy.
I am losing weight (no weight-loss diet has worked for me in years).
I am eliminating the small cysts that my body harbored because a
variety of food wasn't being metabolized.  To my surprise, once a week, a
small cyst that has been around for years is disappearing on its own.
Patty never told me to ignore any other cancer treatment.  I feel so well
that I imagine I just won't need any other treatment.
Also, Patty is a delight.  She was almost as happy as I was when I reported
that my cysts seemed to be disappearing.