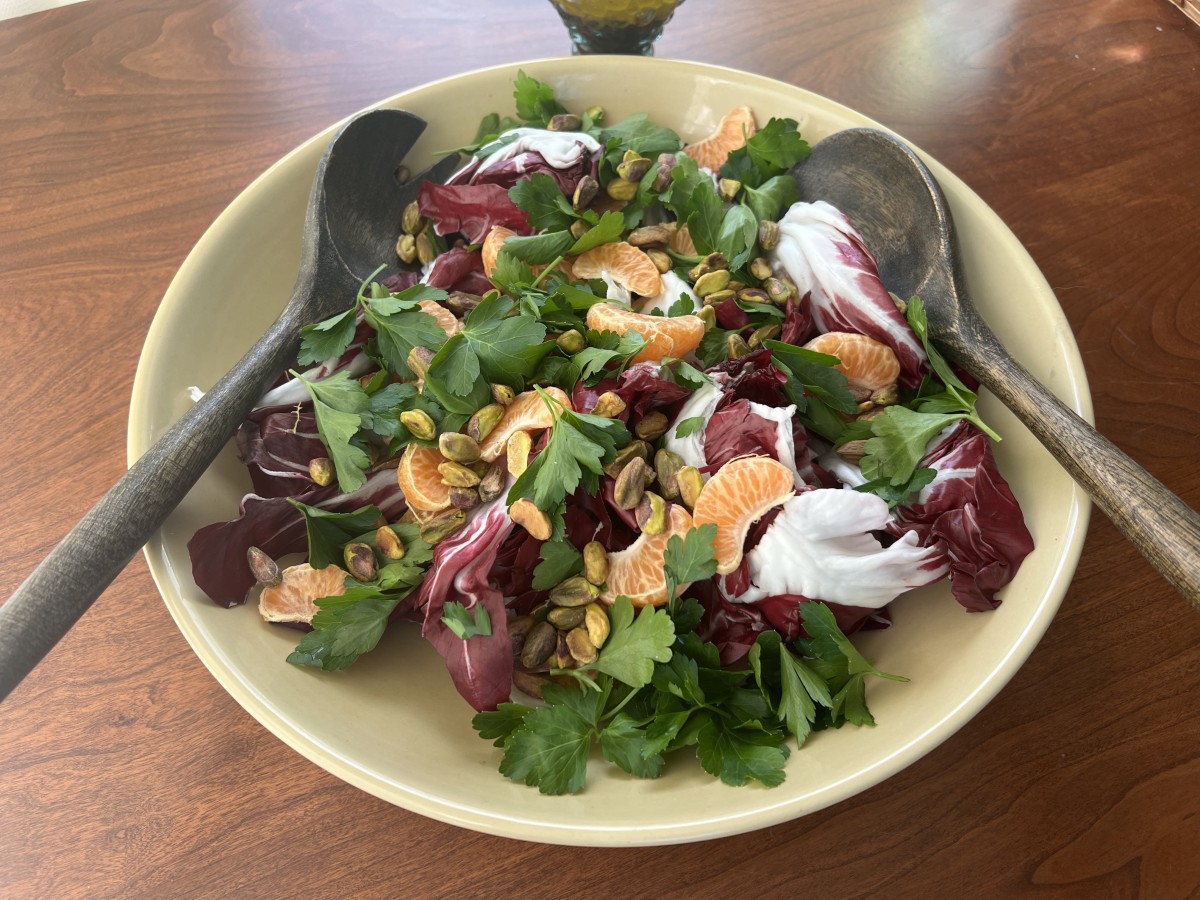 Oh my goodness, my next cookbook–an ebook– is almost ready for the editor! I'm so excited for you to read it. There are stories, and recipes from different times of my life. It's been quite the journey writing it.
The last post was a photo of my Mom's Apple Pie recipe which will be in the book from my childhood.
Currently I have a quiche in the oven that I will photograph and will be in my young adult/young mama years. I have been making the same recipe for many years, with slight variations, which I will mention.
It can be served for breakfast with a nice fruit salad or for lunch with this beautiful Radicchio and Satsuma Salad.