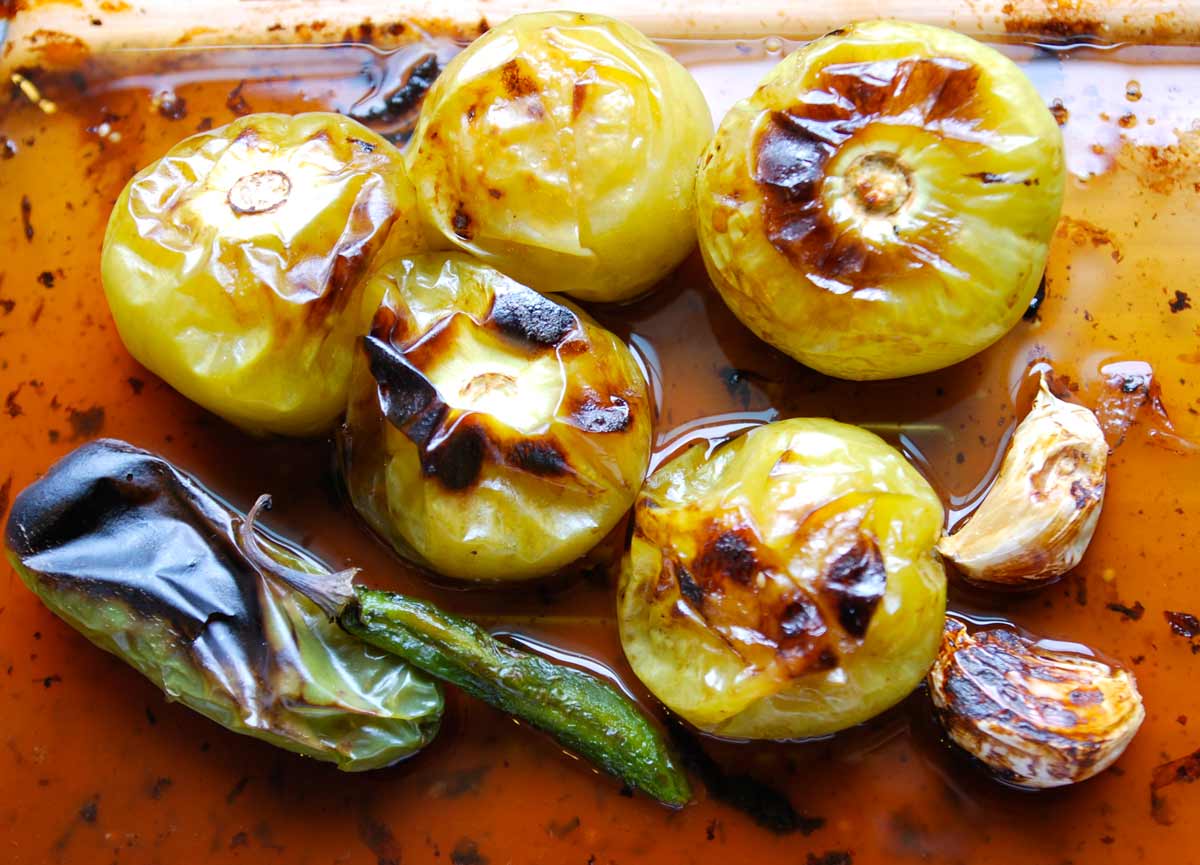 I love this relish, but then again, I love cilantro. If you're one of the many people who think it tastes like soap, then substitute parsley or a combination of parsley and basil. This is wonderful on fish or chicken, or your favorite meat or non-meat burger. Try it on your eggs for breakfast! You can grill the jalapeno too if you like, and thrown a few garlic cloves in the pan to roast as well, if you like.
Roasted Tomatillo Relish
1 pound tomatillos
1 fresh green jalapeño chili
2 cups lightly packed fresh cilantro (or use more parsley and/or basil)
1 cup lightly packed parsley
2 tablespoons olive oil
Pull off husks from tomatillos and rinse tomatillos well. Place in a 10- by 15-inch baking pan and roast in a 400° oven until slightly browned and soft when pressed, about 25 minutes. Meanwhile, rinse, stem, seed, and chop the green jalapeño chili; rinse cilantro and parsley. Transfer tomatillos to a blender or food processor and add chili, cilantro, parsley, and olive oil. Pulse until mixture is coarsely chopped and slightly chunky.
Yield: Makes 2 cups