Whenever I have a lot of writing to do, I find that I also cook a lot more. I also walk my doggie pal Wilma a lot more. My wrists start to get sore (I have an exercise for that) and my brain gets fuzzy, so I unconsciously head to the kitchen.
In the last couple days I have made sourdough bread, a toasted cumin vinaigrette and this morning Chia Seed Pudding!
Here is the recipe for the cumin salad dressing. It's great on a quinoa (or other grain-Farro would be lovely) salad with lots of chopped summer veggies. You don't have to toast the cumin, but it does add a nice depth of flavor.
Cumin Dressing
2 tbsp extra virgin olive oil
1/4 cup apple cider vinegar
1 tbsp agave or maple syrup
1 tbsp Dijon mustard
1 tsp dry-toasted cumin
Sea Salt and pepper to taste
The sourdough bread took 17 minutes of kneading and an all-day rise and although it was good, it wasn't great, so I'll wait until I create a great recipes before I post that recipe.
Here's the photo of the finished product. My neighbor (A Frenchman who makes bread!) was the recipient of one loaf. He shared his peel with me for my next batch and I'm sharing my sourdough starter with him. Living in a neighborhood is kind of fun-a new thing for me….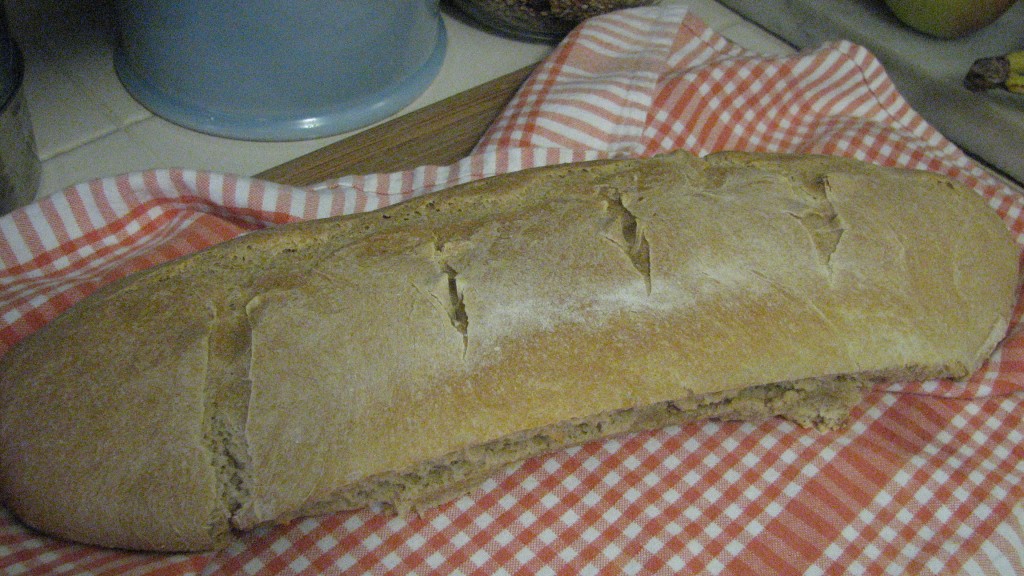 Enjoy your day!