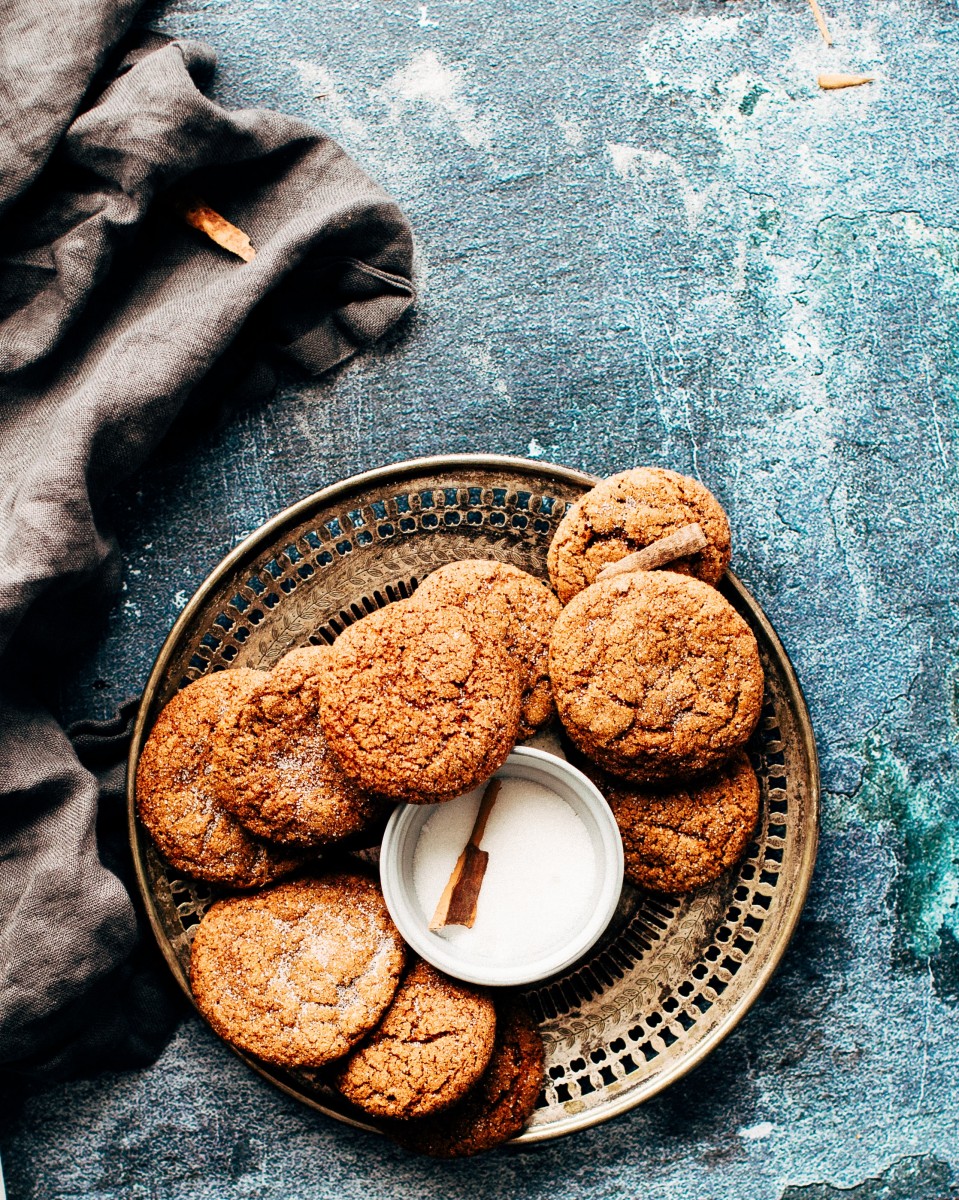 Yes, I am a nutritionist and I teach healthy cooking–and I eat health-supporting food 90% of the time. That said, I do love ginger cookies:)
I use organic ingredients, unrefined sugar (which is still sugar!), and add a bit more spices than some ginger cookies. This recipe is my latest creation. All my neighbors enjoyed them as well. I love to cook and bake, but with cookies, I prefer the limit the amount of cookies I keep at home.
I hope you enjoy this recipe!
It must be Autumn Ginger Cookies
By Patty James
Preheat oven to 350 degrees. Line a cookie sheet with parchment paper.
Whip together until fluffy:
¾ cup butter, softened
¾ cup sugar
Add in and stir for another couple minutes:
1/3 cup molasses
1 large egg
1 teaspoon vanilla
Mix the below together, then stir into the above mixture. Stir until well blended:
2 cups all-purpose flour
2 teaspoons baking soda
½ teaspoon salt
1 tablespoon ground ginger
1 teaspoon cinnamon
¼ teaspoon cardamom
If you like, refrigerated the dough for 30 minutes or so to make the dough easier to handle.
Roll the dough into walnut size pieces, roll in sugar and bake for 10-11 minutes, depending on size. Cool on bakers rack.
Enjoy! Lovely with a cup of tea…
Note: Feel free to get creative with the sugar and flour you use, and even the spices. Let us know if you make changes and tell us how they turned out!