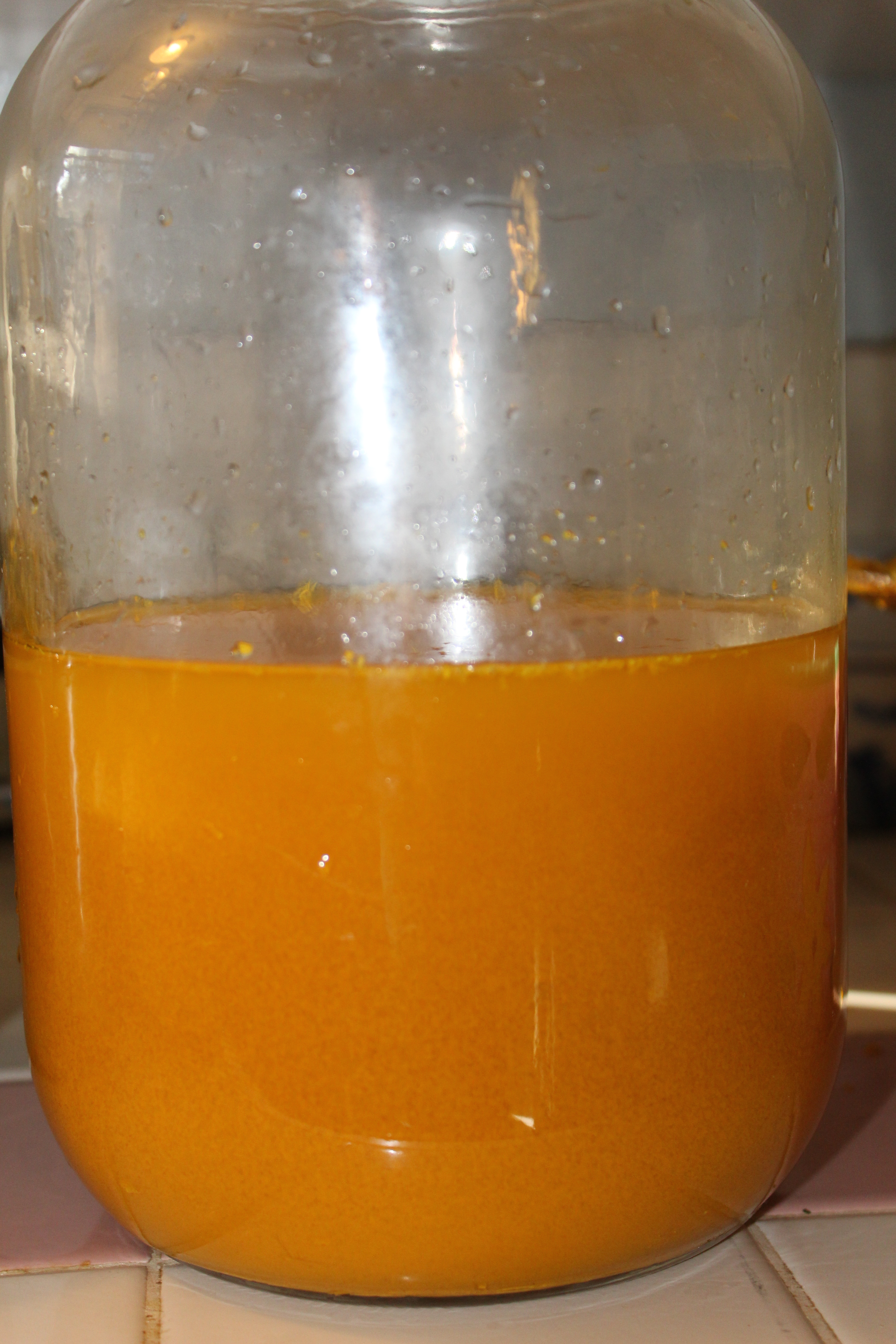 Fermented foods contain bacteria that are good for your gut. Our guts contain both 'good' and 'bad' bacteria, and consuming fermented foods adds health-supporting good bacteria to your gut. Eat raw sauerkraut, Kim Chee, and if appropriate for you plain yogurt or Keifer.
Fire Cider is a drink you sip, especially in the cold-weather months boosts your digestion and immune system. The below is herbalists Rosemary Gladstar's recipe. When I made it I added turmeric, and some other veggies. You can be creative to a certain extent. I let mine sit for 6 weeks, but 3 weeks is really enough. After you strain it, add the raw honey and take a shot now and then. Keep the veggies to add to salads, veggie and grain dishes.
Fire Cider
1 part Garlic
1 part Horseradish
1 part Onions
½ part Fresh ginger
Cayenne to taste (just a few grains will do)
Honey to taste
Apple Cider Vinegar.
Chop fresh garlic, onions, and horseradish into small pieces and grate fresh ginger. The amounts and proportions vary according to your particular taste.. If unsure, start with equal amounts of the first three ingredients and roughly half part ginger the first time you make this; you can always adjust the flavors in future batches. Chop enough of the first four ingredients to fill a quart jar approximately half full. Put in wide mouth quart jar and cover with Apple Cider vinegar (keep vinegar about two to three inches above the herbs). Add cayenne to taste (just a small amount or will be too hot!). Let sit two to three weeks. Strain and discard spent herbs. Add honey to taste (add the honey after you strain the rest of the herbs).
Fire Cider should taste hot, spicy and sweet. Great as a winter time tonic and/or as a remedy for colds and coughs. I loved to take little shot glasses as a tonic and often people use it as salad dressing and/or on rice or steamed vegetables. It's quite tasty!