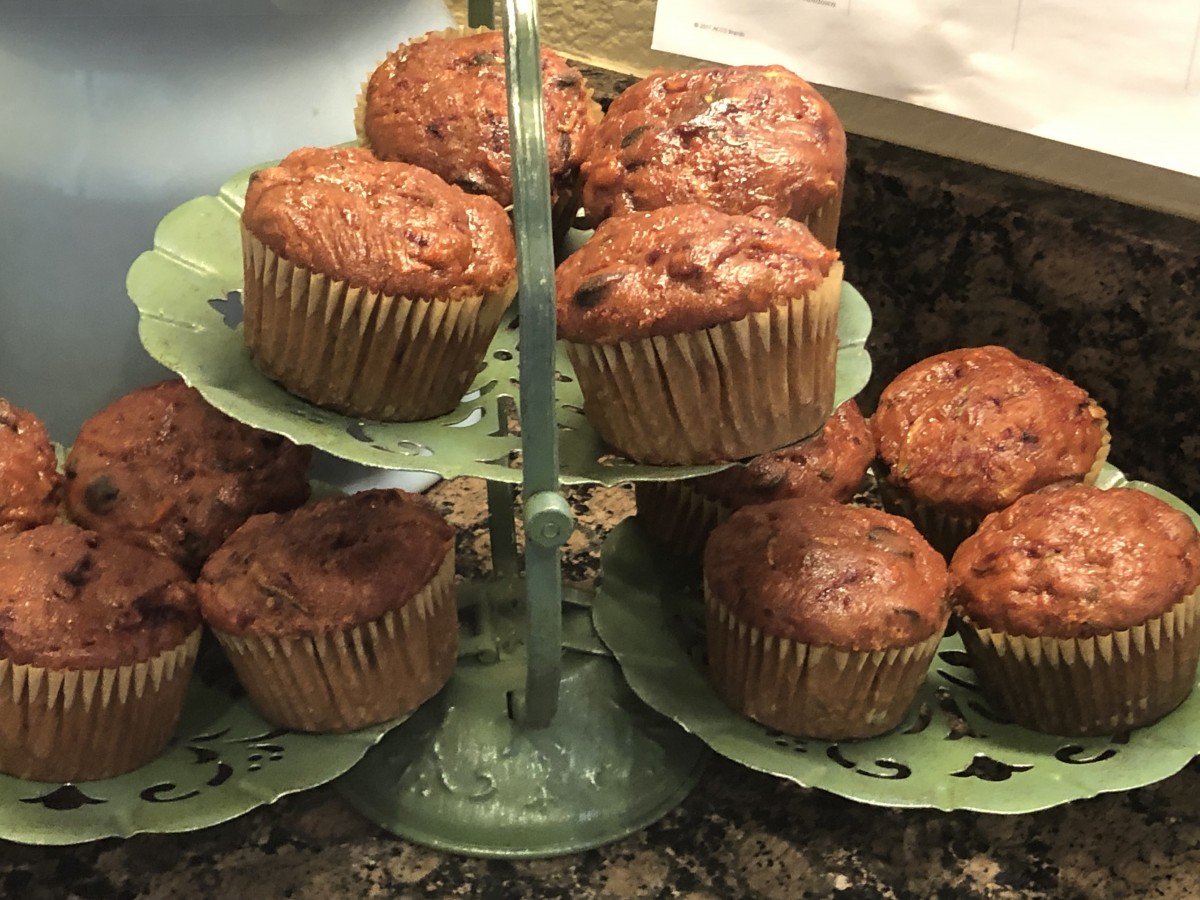 One of the silver linings to the coronavirus, COVID-19, is that– judging from everyone's social media posts–people are back in the kitchen cooking and baking with a fury! I hope when this passes people continue!
This recipe has been requested many, many times over the years. Enjoy! Make a double batch–they freeze well.
Oat Bran Muffins
Serves 12
2 cups Bob's Red Bill oat bran
1/2 cup brown sugar
2 teaspoons baking powder
1 teaspoon cinnamon
1/2 teaspoon sea salt
1 cup milk or other liquid. I used Chai once.
3/4 cup applesauce or pumpkin puree or prune puree
2 eggs
1 cup apple, grated
1/4 cup pumpkin seeds, chopped
1/3 cup almonds, chopped
1/4 cup raisins
Preheat oven to 425 degrees and lightly oil the muffin pan or use paper muffin cups.
Mix together first 5 ingredients. In a small bowl mix together the milk, applesauce and egg; stir well and add the grated apple. Stir briefly into the dry ingredients with the pumpkin seeds, almonds and raisins.
Spoon into prepared muffin pan and bake for 15-17 minutes.
Notes: You may use walnuts instead of almonds and dried apricots, cranberries or cherries instead of raisins. I have also added 1 tablespoon of sesame seeds and 1 tablespoon of chopped sunflower seeds. Use Sucanat, Rapadura or Coconut Sugar for the brown sugar.