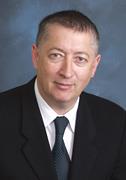 I will be chairing a program at The Commonwealth Club on Wednesday, August 30th at 6:00 p.m. based on Dr. Blanc's book, which is truly exceptional. It was an 8-year labor of love, and I'm sure you'll learn a lot listening to his presentation and from reading this fascinating book.
Dr. Paul D. Blanc, M.D., MSPH
Professor of Medicine and Endowed Chair in Occupational and Environmental Medicine, the University of California, San Francisco; Author, How Everyday Products Make People Sick, Fake Silk: The Lethal History of Viscose Rayon; Blogger, Household Hazards (hosted by Psychology Today)
FAKE SILK: THE HIDDEN STORY OF A WORKPLACE TRAGEDY
In a comprehensive and disturbing history of viscose rayon, or "fake silk," Paul Blanc sheds light on the environmental and public health hazards of producing this ubiquitous textile. In Fake Silk: The Lethal History of Viscose Rayon, Blanc asks a fundamental question: When a new technology makes people ill, how high does the body count have to be before protective steps are taken? This is a dark story of hazardous manufacturing, poisonous materials, environmental abuses, political machinations and economics trumping safety concerns. Blanc explores the century-long history of fake silk, which is used to produce products such as rayon textiles and tires, cellophane, and everyday kitchen sponges. He uncovers the grim history of a product that crippled and even served a death sentence to many industry workers while at the same time environmentally releasing carbon disulfide, the critical toxic component of viscose.
Blanc received his bachelor's degree from Goddard College, where he first became interested in health and the environment. He later trained at the Harvard School of Public Health (in industrial hygiene), the Albert Einstein School of Medicine and Cook County Hospital. He was a Robert Wood Johnson Clinical Scholar at the University of California, San Francisco and a Fulbright Senior Research Scholar at the Ben-Gurion University of the Negev. He was a resident scholar at the Rockefeller Bellagio Center in Bellagio, Italy and at the American Academy in Rome. More recently, he was a fellow at the Center for Advanced Studies in the Behavioral Sciences at Stanford University.
Click here to purchase tickets. I'll see you there!
https://www.commonwealthclub.org/events/2017-08-30/fake-silk-hidden-story-workplace-tragedy