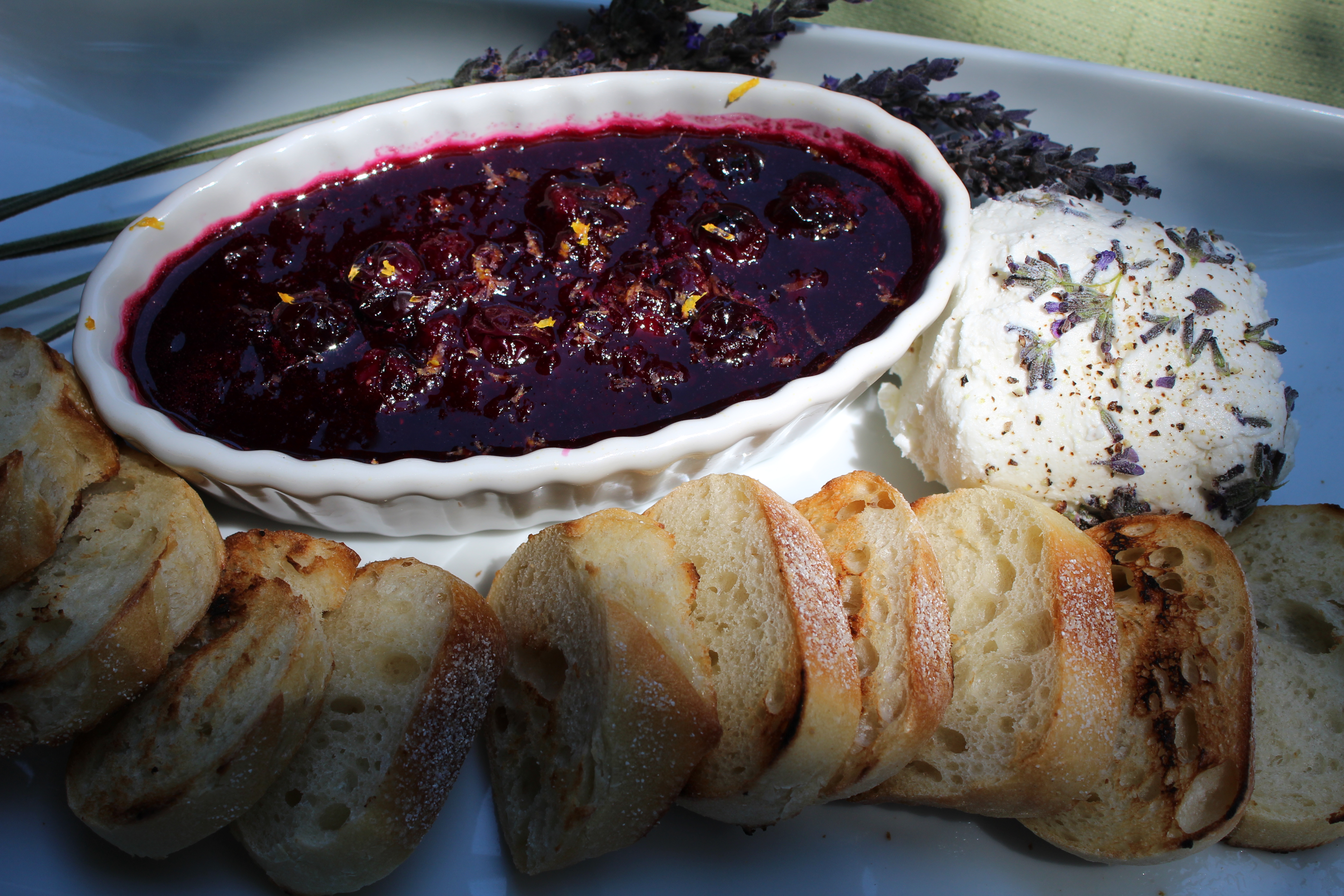 Isn't this beautiful? Perfect for a warm-weather light supper with a butter lettuce salad. The jam is not-too-sweet, and went placed on crostini spread with a little goat cheese, it's perfect with a salad for a light supper. Enjoy!
Lavender and Ginger Blueberry Jam with Goat Cheese Crostini
I rolled the goat cheese in cracked black pepper and lavender. Sharon Bice of Redwood Hill Farm has a Three-Pepper Chevre that is wonderful with this.
Serves: about 6 as an appetizer
Ingredients
1 heaping cup blueberries
1 tablespoon unrefined sugar or honey (I used honey)
1/2 tablespoon ginger, minced, or grated on a microplane
Zest of 1/2 a lemon
1-1/2 teaspoons lavender, chopped
Pinch of sea salt & pepper
Goat cheese for spreading
Your choice of bread, sliced
Instructions
Combine the first six ingredients in a small saucepan. Simmer over medium-low heat for 7-10 minutes, stirring occasionally to help the blueberries breakdown.
Once thickened, remove from heat and set aside.
Toast sliced bread and spread goat cheese on top. Top with blueberry jam and extra lavender or grated lemon for garnish.