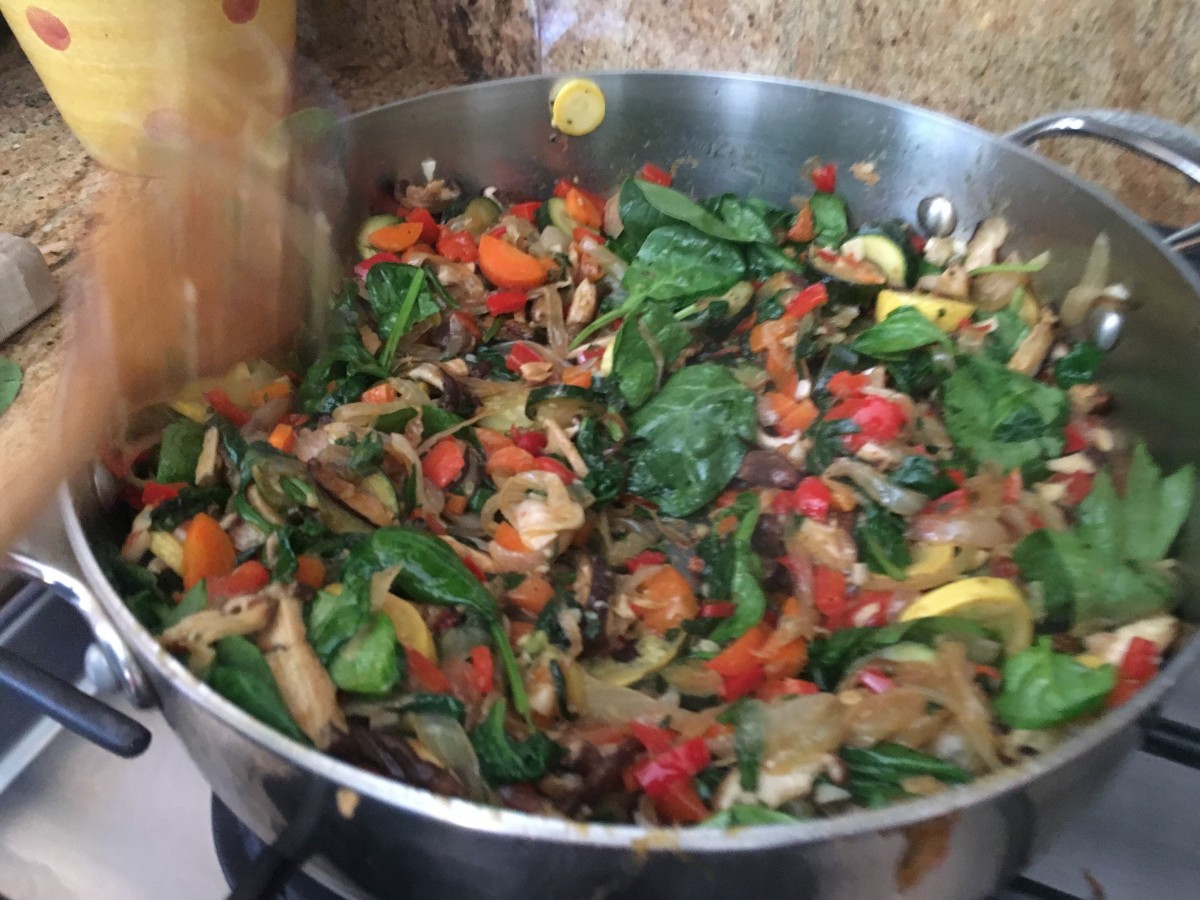 It's so much fun teaching a bunch of thirteen year-old girls at a birthday party! The request by the birthday girl was to learn to make homemade pasta, and ice cream sandwiches.
The birthday girl didn't consume dairy as she was aware that dairy made her allergies worse. Pretty great that she was able to listen to her body and figure out this connection.
Fresh Pasta
By Patty James
Makes about 1 pound.
3 cups unbleached or whole-wheat pastry flour plus additional for dusting
4 large eggs, lightly beaten
1 teaspoon sea salt
2 to 3 tablespoons water
Special equipment: a pasta machine (or you may roll out by hand on a lightly floured board)
To make dough in a processor:
Blend flour, eggs, salt, and 2 tablespoons water in a food processor until mixture just begins to form a ball, adding more water, drop by drop, if dough is too dry (dough should be firm and not sticky). Process dough for 15 seconds more to knead it. Transfer to a floured surface and let stand, covered with an inverted bowl, 1 hour to let the gluten relax and make rolling easier.
To make dough by hand:
Mound flour on a work surface, preferably wooden, and make a well in center. Add eggs, salt, and 2 tablespoons water to well. With a fork, gently beat eggs and water until combined. Gradually stir in enough flour to form a paste, pulling in flour closest to egg mixture and being careful not to make an opening in outer wall of well. Knead remaining flour into mixture with your hands to form a dough, adding more water drop by drop if dough is too dry (dough should be firm and not sticky). Knead dough until smooth and elastic, 8 to 10 minutes. Cover with an inverted bowl and let stand 1 hour to let the gluten relax and make rolling easier.
Roll pasta:
Divide dough into 8 pieces, then flatten each piece into a rough rectangle and cover rectangles with an inverted large bowl. Set rollers of pasta machine on widest setting.
Lightly dust 1 rectangle with flour and feed through rollers. (Keep remaining rectangles under bowl.) Fold rectangle in half and feed it, folded end first, through rollers 7 or 8 more times, folding it in half each time and feeding folded end through. Dust with flour if necessary to prevent sticking. Turn dial to next (narrower) setting and feed dough through rollers without folding. Continue to feed dough through rollers once at each setting, without folding, until you reach narrowest setting. Dough will be a smooth sheet (about 36 inches long and 4 inches wide). Cut sheet crosswise in half. Lay sheets of dough on lightly floured baking sheets to dry until leathery but still pliable, about 15 minutes. (Alternatively, lightly dust pasta sheets with flour and hang over the backs of straight-backed chairs to dry.) Roll out remaining pieces of dough in same manner.
• Dough can be made (but not rolled out) 4 hours ahead and chilled, tightly wrapped in plastic wrap. • Fresh-cut pasta sheets can be chilled in large sealed plastic bags up to 12 hours.
Snickerdoodle Cookies
We made ice cream sandwiches using this recipe with the butter substitute since the birthday girl couldn't have dairy. After the cookies were cooled, we used coconut milk ice cream. They were a big hit!
1 1/2 cups non-refined sugar
1 cup butter or butter substitute (non-hydrogenated)
2 eggs
1 teaspoon vanilla
2 3/4 cups unbleached all-purpose or whole-wheat pastry flour
2 teaspoons cream of tartar
1 teaspoon baking soda
1/2 teaspoon sea salt
2 tablespoons non-refined sugar
2 teaspoons cinnamon
Preheat oven to 375F.
Mix 1 1/2 c. sugar, butter, eggs and vanilla. Stir in flour, cream of tartar, and soda. Chill dough. Roll dough into balls the size of walnuts. Combine the remaining 2 tablespoons sugar and cinnamon. Roll cookies in this mixture and bake for 8-10 minutes. Cool completely on wire racks.
Note: If you use a butter substitute such as EarthBalance the cooking time is increased to about 15 minutes.