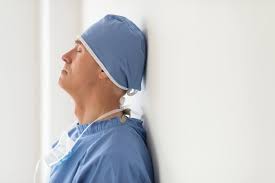 Emotional exhaustion, loss of a purpose, risk of medical errors and a feeling of ineffectiveness. These are just a few symptoms a doctor may have when experiencing physician burnout. According to a study from the Department of Medicine Program on Physician Well-Being at Mayo Clinic, 54 percent of U.S. physicians had at least one symptom of professional burnout in 2014. Projections from the Department of Health and Human Services suggest that by 2020, the U.S. will face a shortage of 50,000 physicians.
Physician burnout has a significant impact on organizational productivity, morale, costs and the quality of care being delivered. In fact, according to an article by Daniela Drake, M.D., MBA, 9 of 10 doctors discourage others from joining the profession, and 300 physicians commit suicide every year.
The discussion from this esteemed panel will include the symptoms of physician burnout; how physician burnout affects patients, the doctor's staff, colleagues, and the general health care system; and what to do about this major health care crisis.
Click the below link to purchase your tickets.
https://www.commonwealthclub.org/events/2017-12-07/physician-burnout-public-health-crisis