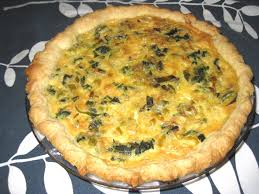 Happy holidays everyone!
I prepared this meal for eight as part of the fundraiser for The Laguna Foundation. It was a big hit and I'm sure your family and guests will enjoy this meal this holiday season. I served them in order, below, with lots of time in between courses for conversation. Plan for a 3-hour time frame for this dinner to soak in each other's company.
Please note servings sizes on each recipe and adjust accordingly.
Winter Harvest Supper
Roasted Pumpkin Soup with Crème Fraiche and Sage Oil
Serves 6
2 pound pumpkin, halved and seeds removed
1 teaspoon sea salt
1/4 freshly ground black pepper
3 tablespoons olive oil
3/4 cup chopped onion
1/2 cup chopped carrot
1/4 cup chopped celery
2 teaspoons minced, peeled ginger
1 tablespoon minced garlic
3 1/2 cups chicken or vegetable stock
Preheat the oven to 400 degrees F.
Rub the pumpkin with I tablespoon olive oil and place the pumpkin on a parchment lined baking sheet, cut side down. Season with 1/2 teaspoon of the sea salt and 1/4 teaspoon pepper. Place in the oven and roast until the skin is golden brown and the pumpkin is tender, 50 to 60 minutes. Remove from the oven and allow to cool. Once cool enough to handle, use a spoon to scoop the pumpkin flesh and set aside. Feel free to roast the seeds for a snack.
Set a medium saucepan over medium-high heat. Add the remaining 2 tablespoons of olive oil and, when hot, add the onions, carrots, celery, ginger and garlic to the pan and sauté, stirring occasionally, until lightly caramelized, 3 to 4 minutes. Add the stock and reserved pumpkin to the pan and bring the stock to a boil. Reduce the heat to a simmer and cook the soup for 15 to 20 minutes, or until the vegetables are soft.
Remove the soup from the heat and process with an immersion blender or in batches in a blender or food processor until smooth. Season with the remaining sea salt and pinch of pepper.
To serve, place 1 cup of the soup in each of 6 bowls. It's nice if you warm the bowls a little first. Top each bowl with a spoonful of crème fraiche and a drizzle of Sage Oil.
Variations: Reduce stock to 3 cups and add ½ can of coconut milk with some curry powder, to taste.
Sage Oil
1/2 cup chopped fresh sage
1-cup olive oil
Place sage in a heavy saucepan; add olive oil. Warm over low heat, stirring occasionally for 20 minutes. Cool overnight. Pour through a fine wire-mesh strainer, discarding solids. Cover and refrigerate up to two weeks. Use for scrambled eggs or to sauté vegetables.
Leek and Swiss Chard Tart with Gruyere
One of the guests for the meal I prepared was an hour late and I was nervous about holding this tart for so long. No problem, it was still delicious. Good to know.
Crust:
1 1/4 cups whole-wheat pastry flour
1/2 teaspoon sea salt
1/2 cup unsalted butter, chilled, and cut into 1-inch pieces
1/8 to 1/4 cup ice water
3-4 leeks, washed thoroughly and drained
½ bunch Swiss chard, chopped fine
1-2 tablespoons butter
2 teaspoons thyme
1 cup milk
3 eggs
4 oz. Gruyere cheese
Sea salt
Pepper
Nutmeg, optional
In a food processor, place the flour, sea salt, and process until combined.  Add the butter and process until the mixture resembles coarse meal.  Pour 1/8 cup ice water in a slow, steady stream, through the feed tube until the dough just holds together when pinched.  If necessary, add more water.  Do not process more than 30 seconds.
Turn the dough onto your work surface and gather into a ball.   Flatten into a disk, cover with plastic wrap, and refrigerate for 30 minutes to one hour before using.  This will chill the butter and relax the gluten in the flour.
After the dough has chilled, place on a lightly floured surface, and roll into a circle. Gently transfer to a 9-inch pie pan or spring form pan.  Brush off any excess flour. Refrigerate the pastry, covered with plastic wrap, for about 30 minutes before adding the filling.
Heat the butter in a skillet and sauté leeks for about five minutes until tender. Add the chard and sauté for a couple minutes more. Season with thyme. Add salt and pepper to taste. Remove from heat and set aside in mixing bowl. Wisk together milk, eggs, Gruyere cheese, a few pinches nutmeg, if desired, and a dash of salt and pepper. Stir in liquid mixture with vegetables.
Pour into pie crust. Bake tart for 15 minutes at 425°F. Then lower heat to 350°F and bake for another 15 or 20 minutes until liquid is just set in the center. Allow to cool for 10 minutes or so before serving.
Substitutions:
Instead of using Gruyere cheese you could use goat cheese.
Top with toasted pine nuts if desired. I did.
Vegetable Antipasti Platter
1 small-medium size eggplant trimmed and cut lengthwise into 1/4-inch thick slices
2 zucchini cut lengthwise into 1/4-inch thick slices
1 red bell pepper, roasted & cut into wide strips
1 yellow bell pepper, roasted and cut into wide strips
1 small fennel bulb, cut lengthwise into 1/8-inch thick slices
6-8 large cloves garlic, thinly sliced
2/3 cup Kalamata olives
1/3 cup minced fresh herbs such as parsley, basil, oregano and thyme
1/4 cup vinegar of your choice
Sea salt and pepper to taste
Extra-virgin olive oil to taste
Preheat oven to 500 degrees F. Arrange vegetables on a baking sheet and brush both sides with olive oil. Season with salt and pepper. Place in oven and roast for 5 minutes on each side, or until al dente. When vegetables are cool enough to handle begin layering on a large platter. Place eggplant in the bottom of the dish and drizzle with some olive oil, then add some of the garlic. Add some of the fresh herbs and then some olives. Sprinkle a little vinegar on top and season with salt and pepper to taste. Continue to layer vegetables, along with seasonings, adding the peppers next, and then fennel, and finally the zucchini. Serve at room temperature with crostini.
Saffron Risotto          
Serves 4
4 cups warm chicken stock, or more
1 tablespoon olive oil
1/2 onion, finely chopped
2 tsp garlic, minced
¼ cup fine chopped red bell pepper
1 cup short grain brown rice *
1 cup white wine
1 tsp saffron
1 tablespoon butter
1/4 cup grated Parmigiano-Reggiano, plus shavings for garnish
½ cup cooked peas
Bring stock to a low simmer in a medium pot, reserving ¼ cup. In a small bowl place the reserved broth and add the saffron. Heat oil in a medium saucepan over medium heat for 1 minute. Cook onion, garlic and red pepper until onion is translucent, about 3 minutes. Add rice and a pinch of sea salt.
Sauté rice for 1 to 2 minutes to coat in olive oil. Add wine and saffron; bring to a simmer, stirring, until rice has absorbed most of wine. Add 2 ladles of stock to rice simmer, stirring, until rice has absorbed most of stock. Continue adding stock, until rice is al dente and mixture is a little loose. Stir in butter. Turn off heat. Stir in grated cheese and peas. Cover and let sit 2 minutes. Divide among 4 bowls. Garnish each with cheese shavings, if desired.
* Soak the rice for 2 hours in cold water, and then drain well before using
Sautéed Rockfish in Oregano, Bay, Crushed Garlic and Lemon Butter
2 tbsp. butter or olive oil
2 teaspoons chopped garlic
1 teaspoon fresh oregano or 1/2 teaspoon dried
½ teaspoon lemon zest
1 Bay leaf
2 (4 to 6 oz. each) rockfish or cod filets, thawed if necessary
Lemon wedges
Melt butter in large skillet over medium-high heat. Stir in garlic, bay leaf, oregano and lemon zest and sauté for 5 minutes until butter is infused with the flavor of the herbs. Remove herbs and set aside. Place fillets in pan and sauté for 10 minutes per inch of thickness, measured at thickest part, or until fish flakes when tested with a fork. Gently turn filets half way through cooking. After turning the filets, add back the herbs. Serve with a slice or wedge of fresh lemon.
Makes 2 servings.
Apple Crisp
3/4 cup whole-wheat pastry flour or non-gluten flour
1/3 cup packed Sucanat or Rapadura ('natural' sugars)
1/2 teaspoon sea salt
1/2 cup Sucanat or Rapadura
8 tablespoons (1 stick) unsalted butter, cold, cut into small cubes
1 cup old-fashioned rolled oats (not quick-cooking)
3 pounds apples cut into 1/2-inch chunks
2 tablespoons fresh lemon juice
1-2 teaspoon ground cinnamon
Preheat oven to 375 degrees. In a large bowl, mix together flour, 1/3 of sugar and sea salt. Cut butter into flour mixture, using a pastry blender, two knives or food processor until mixture is the texture of coarse meal. Add oats and use your hands to form the mixture into large, moist clumps. Transfer to freezer to chill.
In another large bowl, toss apples with lemon juice, cinnamon, and remaining 1/2 cup sugar. Transfer to a shallow 2-quart baking dish, and sprinkle with topping mixture. Place baking dish on a rimmed baking sheet, and bake until golden and bubbling, 55 to 60 minutes. Let cool 10 minutes before serving.
Top with vanilla ice cream or pistachio cream, if you like.
Pistachio Cream
For pistachio paste:
Shell raw pistachios. Blanch them for a couple minutes in boiling water, and then drain and cool.
Place the blanched pistachios, about ½ cup, in a food processor and process until fine, adding a bit of cream to puree. Add confectioners sugar to make a sweetened paste.
For the cream:
Whip 1-pint (2 cups) cream and carefully whip pistachio paste into the cream. Allow to firm- for about an hour- in the refrigerator before serving.
Perhaps you could prepare this beautiful meal as a family event. Create memories as you create a meal. I hope you enjoy your family and friends this holiday season.