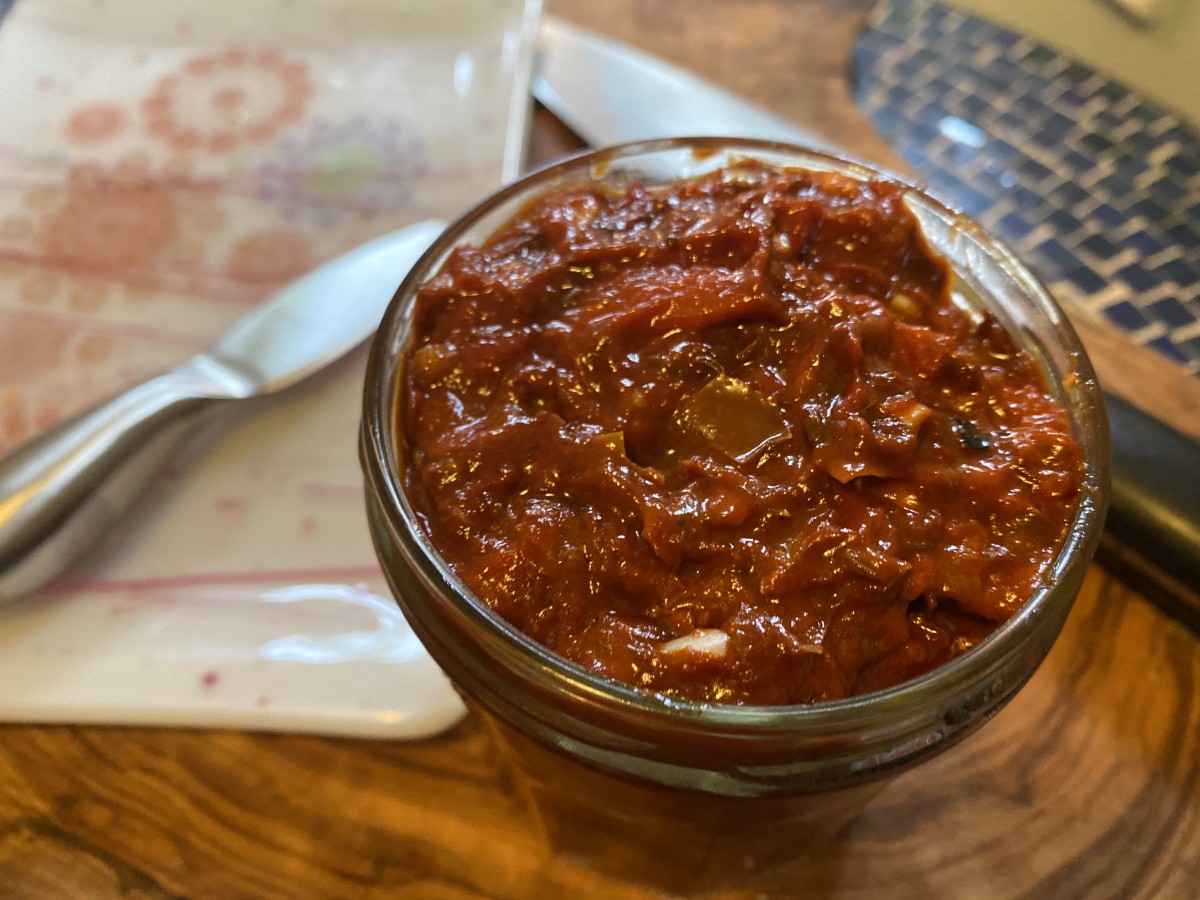 I love Harissa. It's spicy, but not too much so, flavorful and fresh all at the same time. I hope you enjoy my recipe!
You may dry toast the spices for additional flavor if you like.
Harissa
7 whole dried chilies, New Mexico or Guajillo
2 roasted red peppers, make yourself or purchase jarred, drained
2 tablespoons tomato paste
6 garlic cloves, peeled
2 teaspoons coriander
2 teaspoons cumin seeds
1 teaspoon smoked paprika
1 teaspoon caraway seeds
½ teaspoon sea salt
1 lemon, zested and juiced
2 tablespoons olive oil
Optional: ¼ – ½ teaspoon cayenne
Remove the stems and seeds from the dried chilies. Soak the chilies in hot water to rehydrate. Drain well. Place all ingredients in a food processor and pulse until finely chopped. Store in a glass jar in the refrigerator. It will last about a month.