Another Birthday, Books and Cobbler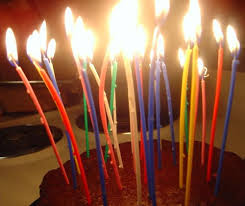 I love birthdays and have another in a few days. I don't take birthdays or breaths for granted and each year my goal is to end that birth year wiser than I began it. For me wisdom comes from creating a textured life with experiences and lessons from which I can learn and grow.
My personal growth comes not only from life experiences but also from being a curious sort and an avid reader. Sipping my tea in the morning, I read all types of scientific journals and articles to keep current on topics relating to health and nutrition. In the evenings I read anything from novels to what most would consider 'self-help' books. I find psychology fascinating–what makes people tick– and the correlation to physical health is not only interesting but also useful in my nutrition practice.
Many of these books will warn about feeding your ego. Once I was walking to a health symposium at The Moscone Center in San Francisco, and stopped at a coffee shop to get something hot to drink. I noticed two men sitting under the eaves down the alley and I purchased them sandwiches and coffee. They were thankful and I felt good. On the way home I called my daughter Olivia, told her the story and wondered if I gave for them or for the feeling that giving gives me. Is it just an ego rush, I asked? She listened and said,
"Mom, who cares? There are two less hungry people in San Francisco today."  In other words, don't over-think.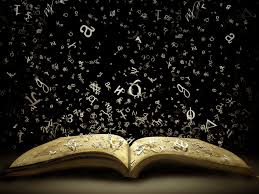 Here are some of my favorite psychology-type books.
The New Earth by Eckhart Tolle
Anatomy of the Spirit  by Dr. Caroline Myss
The Seat of the Sould by Gary Zukav
Anything by Pema Chondron
The Path with Heart by Jack Kornfield
The Mystic Heart by Wayne Teasdale
Taming Your Gremlin by Rick Carson
Back to that birthday coming soon…..I'm more of a pie or cobbler girl than a cake girl, and this is my favorite over-the-top sugary/buttery cobbler. Once a year won't hurt.
Blackberry Cobbler
If you like you may use strawberries or peaches. Please use organic ingredients.
Preheat oven to 350 degrees
Syrup
1 ½ cups unbleached sugar
1/1/2 cups water
Cobbler
2 ¼ cups unbleached flour
¼ teaspoon salt
3 ¼ teaspoons non-aluminum baking powder
¾ cup unsalted butter
½ cup milk, room temperature
3 cups blackberries, or other fruit
1 teaspoon cinnamon
3 tablespoons unbleached sugar
Instructions
Melt the butter in a 9X13" pan in the preheated oven. Remove the pan from the oven and set aside.
In a medium saucepan, heat the syrup ingredients over low heat and stir until sugar is dissolved. Turn off heat.
Make cobbler dough by placing the flour and salt in a large bowl and cutting in the butter until particles are fine. Add the milk and stir until the dough leaves the side of the bowl. Turn out onto a lightly floured surface and roll into a rectangle ¼"thick. Spread the berries over dough and sprinkle with the cinnamon. Roll up like a jellyroll and slice into
1 ¼" thick slices. Place in the pan with the melted butter. Pour the syrup around the slices.
Bake at 350 degrees for about 45 minutes. At this point sprinkle the cobbler with the remaining 3 tablespoons sugar and bake for another 10-15 minutes or until light brown.
Enjoy!