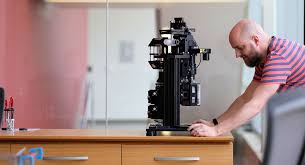 As many of you know I have been co-chair of The Health and Medicine Forum at the prestigious Commonwealth Club in San Francisco for 10 years now. It has afforded me the opportunity to meet such amazing people and hear cutting edge programs.
On August 27th, Jan Huiskin from The Morgridge Institute is part of a panel I am organizing that will sell out quickly, I'm sure. It's not on the Commonwealth Club's website quite yet so check here or my Twitter feed for updates. Here is a recent article about the Flamingo:
'Flamingo:' High-powered microscopy coming to a scientist near you
Modern microscopy has given scientists a front-row seat to living, breathing biology in all its technicolor glory. But access to the best technologies can be spotty.
Jan Huisken, a medical engineering investigator at the Morgridge Institute for Research and co-founder of light sheet microscopy, has a new project meant to bridge the technology gap.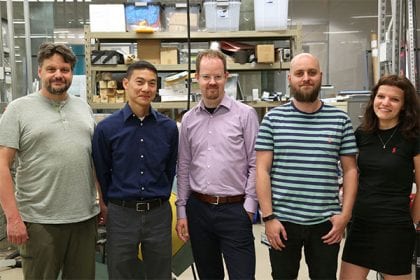 His Morgridge team has developed a portable, shareable light sheet microscope — an engineering feat that shrinks a tabletop-sized technology down to the weight and dimensions of a suitcase liberally packed for a week's vacation. The project can be mailed to a lab anywhere in the world, configured remotely by Morgridge engineers, and run one to three months of experiments.
The microscope then either begins its mail-order journey to the next lab, or back to the Morgridge lab if a tune-up is needed — all at no cost to users. The first focus will be on sharing with the University of Wisconsin-Madison community.
"If we succeed, this project will certainly have a huge impact in the field of fluorescence microscopy and significantly change the way we collaborate," says Huisken.
The technology targets two essential challenges.
Labs lucky enough to afford a commercial microscope can keep their entire experiments in-house. But as biologists, not engineers, customizing from one project to the next is difficult and the expensive tool may drift into obsolescence, says Huisken.
The budget-challenged may need to take their project to the nearest shared microscopy resource. But biology doesn't travel well: Delicate samples may get altered or ruined along the way, and experiments may fail in the unfamiliar environment, he says.
The team debuted the tool — nicknamed "Flamingo" for its one-legged stand and vertical profile — today (June 20, 2018) at the International Zebrafish Conference meeting at UW-Madison. It's the perfect starting point for this device, since the zebrafish research community wants to use light sheet microscopy.
What is light sheet? Huisken's microscopes illuminate samples from the sides with non-invasive "sheets" of light, giving scientists the ability to image samples over hours or days from every angle. This helps generate a tremendous amount of data quickly and gives researchers a 3D view of development in an almost completely unaltered state.