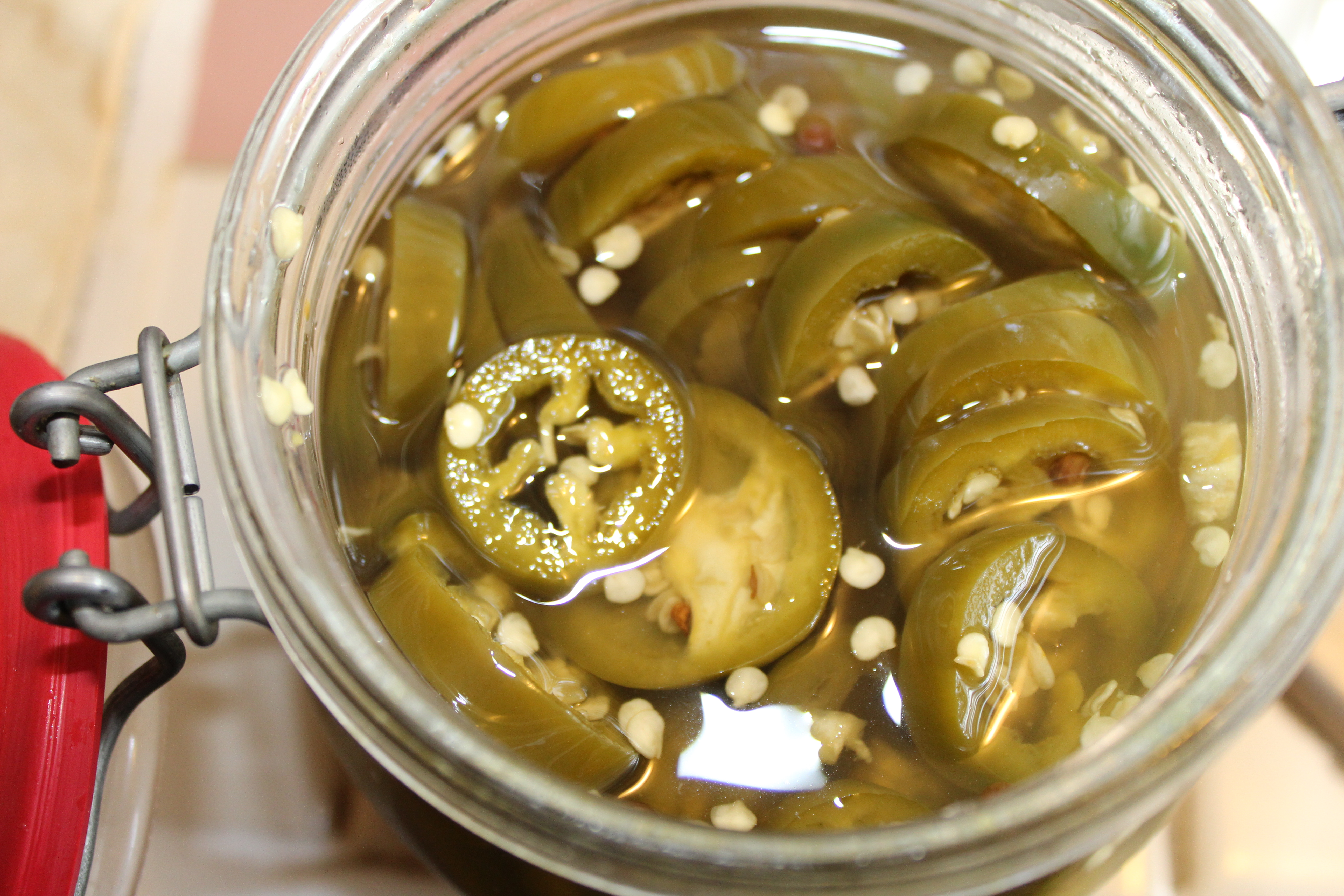 These are wonderful on your favorite burger, on Panini or a crackers with a semi-hard cheese.Place in a pretty jar for a wonderful hostess gift.
Pickled Jalapenos with Bourbon
 Ingredients:
1 pound jalapeno peppers
1 ¼ cups distilled white vinegar
1 cup bourbon
½ cup unrefined sugar
2 teaspoons coriander seeds
1 teaspoon sea salt
1 1/2teaspoon yellow mustard seeds
2 medium size bay leaves
Preparation:
Slice the jalapeno peppers into ¼-inch-thick rounds. Transfer to a jar.
Combine the vinegar, bourbon, sugar, coriander seeds, salt, mustard seeds, and bay leaves in a small saucepan and bring to a boil, then simmer for 5 minutes.
Pour the hot liquid over the peppers and seal the jar with a tight-fitting lid, let cool to room temperature, and refrigerate. Let them sit for three days before using. They will keep for up to 2 weeks.