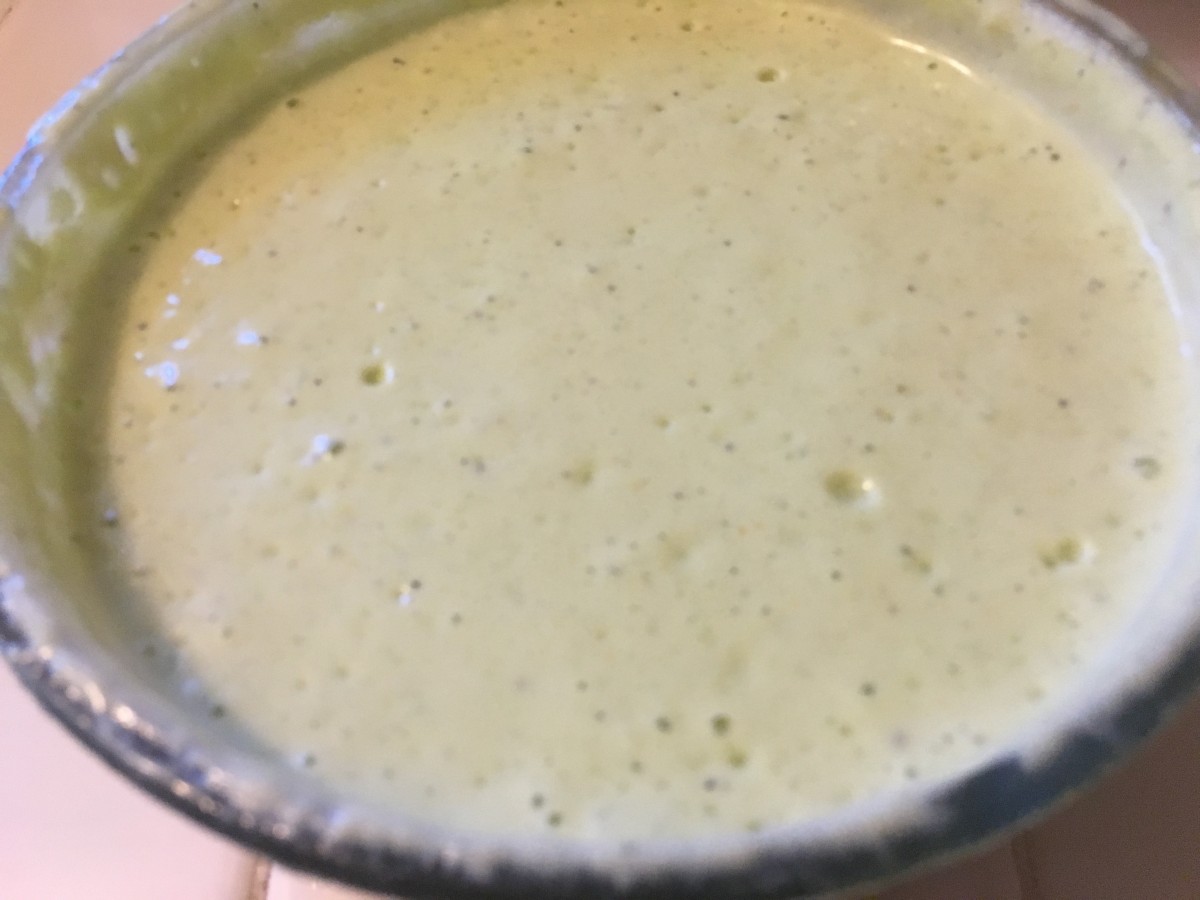 I created another recipe (below) created for my company's (www.eatrx.com) upcoming 21-Day Diet. It's anti-metabolic syndrome, anti-inflammatory way of eating to improve health. Our first 21-day starts soon, and we'll be seeking participants this next week.
It will be fun watching people get healthier and loving the recipes and meals. Besides my recipes, we have recipes by noted chefs John Ash, Bill Telepan, and Ed Bauman.
Tofu Lemon Garlic Dressing
Wonderful as a salad dressing, as a dip for raw veggie slices or artichokes or other steamed veggies. You can even use as a pasta sauce. Delicious and so versatile!
Yield: 2 ½ to 3 cups
16 ounces soft tofu
½ lemon
2 tablespoon lemon juice
3 cloves garlic
1/3 cup fresh parsley
½ teaspoon sea salt
½ teaspoon black pepper
½ to ¾ the water*
1 tablespoon flax or olive oil
Drain the tofu, saving the liquid. Place the liquid in a measuring cup. Wash the lemon and cut in half. Squeeze the remaining half a lemon and measure; you'll need 2 tablespoon. If need be, juice another lemon. Wash the parsley.
In a high-speed blender such as a Vitamix, or food processor, place all ingredients. *If you want a thicker dressing, use the lesser amount of water. Puree until smooth.
Additions: After it's pureed, you can add a few slices scallions, perhaps ¼ cup diced red peppers, or…? Use your imagination! Almost any addition will work. Adding more fresh herbs is wonderful. For a completely different flavor, a little like Caesar dressing, add 2 tablespoons capers, 1 ½ teaspoons Dijon mustard, and an additional garlic clove.