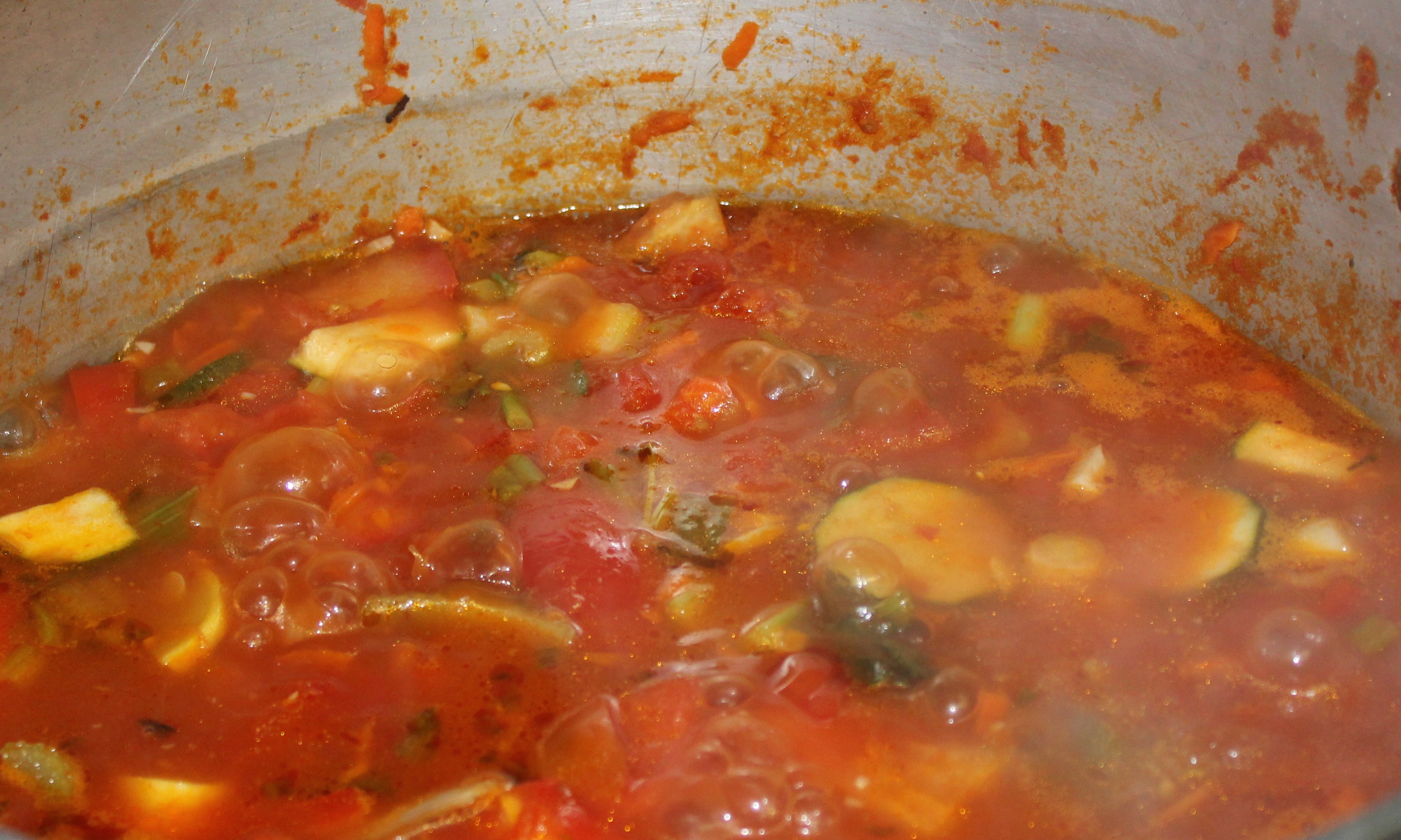 Many of us still have tomatoes and perhaps even some zucchini left in our gardens or at your local Farmer's Market. A lovely Marinara Sauce is a perfect way to use them! Polenta is excellent topped with Marinara or, of course, spaghetti.
Marinara Sauce:
2 tablespoons extra-virgin olive oil
1/2 medium onion, diced
4 cloves garlic, minced
3 1/2 cups (about 1 (28-ounce can) crushed tomatoes
¼ cup carrots, grated
¼ cup celery, sliced
1/3 cup zucchini, sliced
1 teaspoon thyme sprig, washed and de-stemmed
2 tablespoons fresh basil, washed and chopped
2 tablespoons fresh Italian parsley, washed and chopped
3 plum tomatoes, washed and chopped
2 teaspoons sea salt
freshly ground black pepper to taste, about 1 teaspoon
Heat the oil in a medium saucepan over medium-high heat. Add the onion and garlic, and cook stirring, until lightly browned, about 3 minutes. Add the tomatoes, their juice, and bring to a boil. Adjust the heat to maintain a simmer, and cook covered, for 10 minutes. Add the herbs and chopped fresh tomatoes, and simmer for a few more minutes until fresh tomatoes are cooked through.
Remove and discard the herb sprigs. Stir in the salt and season with pepper, to taste.
Note: You may also add ¼ cup red wine with the canned tomatoes for a deeper flavor.
Plan ahead: Make a double batch and freeze for up to 2 months.
Yield: about 3 1/2 cups