Yesterday I was invited to Kelley Young Winery to take a tour and sip on some wonderful wine. Here is the link to their Facebook page. https://www.facebook.com/KelleyYoungWines
While I was there, Kathleen showed me the lightening strike on one of their redwood tress. Isn't this amazing?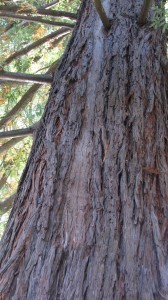 Kathleen also offered to host an event for Shine The Light On Kids. Isn't that wonderful? She is also keeping me in mind for and helping to spread the word that I am looking for work and looking for donors for Shine The Light.
Here is Kathleen. I'm afraid this photo really doesn't do her justice. She looks a lot like Joan Baez in person.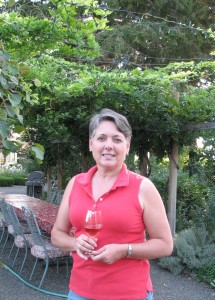 They have a beautiful garden; veggies, fruit, flowers.
Look at this dahlia.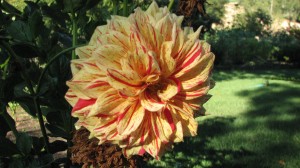 It was a great day meeting old friends and new friends.
I have four interviews tomorrow. Four times to promote Shine The Light. Wish me luck!