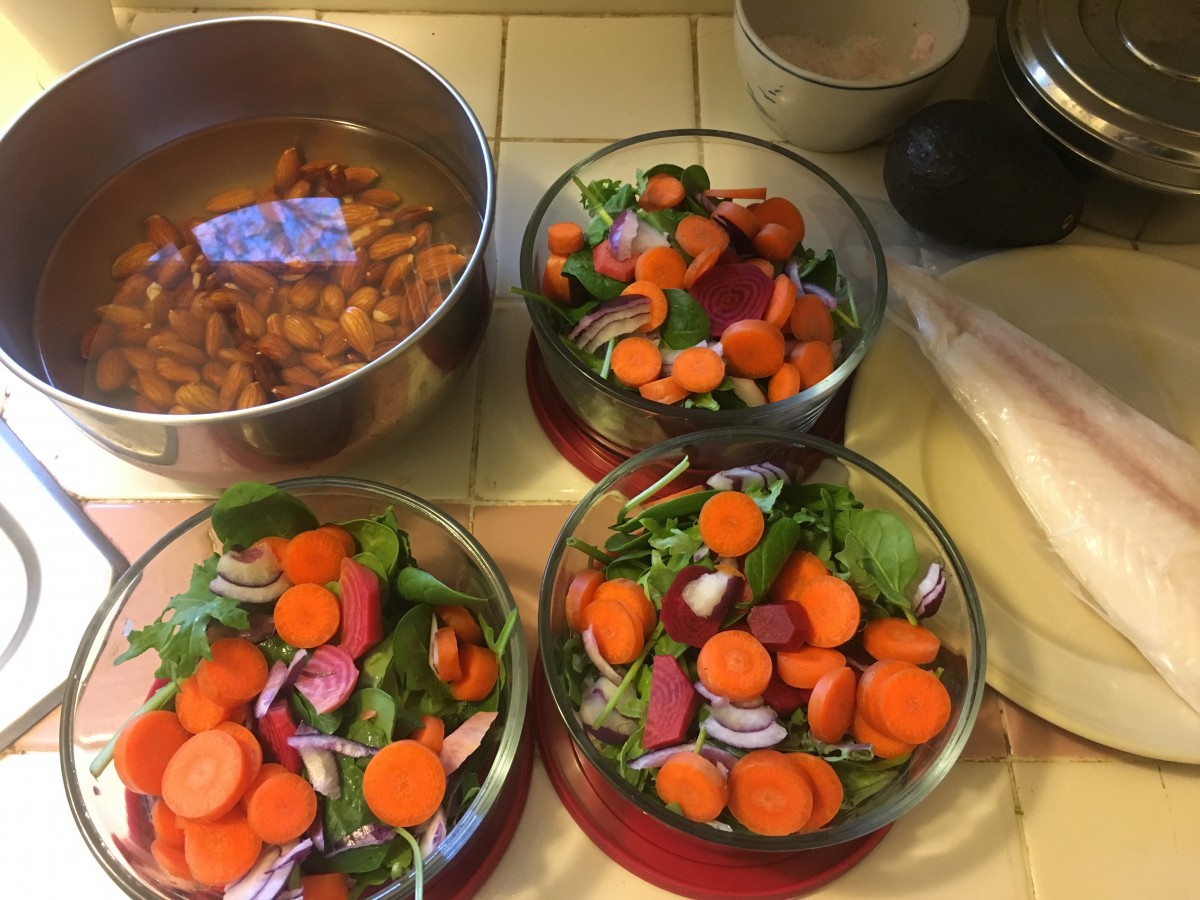 Here's an example for you from this morning. I had just poured the boiling water over my tea bag, and during the four minutes it took to steep, I placed greens and veggies in a glass bowl-three actually-which took about the same amount of time as one; a four minute assembly line. I then placed three eggs in a saucepan to boil, and took a piece of fish out of the freezer.
After tea time I placed the almonds that had soaked overnight in my blender to make almond milk. After I strained it, what to do with the little pieces of almonds and almond skin? I got out a little glass jar, placed 1 teaspoon of the wonderful prebiotic chicory in the jar with 1 teaspoon of grape seed 'flour' (nothing in it but grape seeds, that have been dried and milled into flour) which is a great source of resveratrol, and 1 tablespoon of chia seeds. Next I added the almond skins that I had strained from the almond milk, added a little more fresh almond milk and stirred! Placed in the frig for tomorrow's breakfast.
In a total of 30 minutes I made three salads, almond milk, and tomorrow's breakfast. After the hardboiled eggs are cooled, I'll peel them and place one in each salad. I'll cook the fish tonight. An important note here is that there was no food waste!